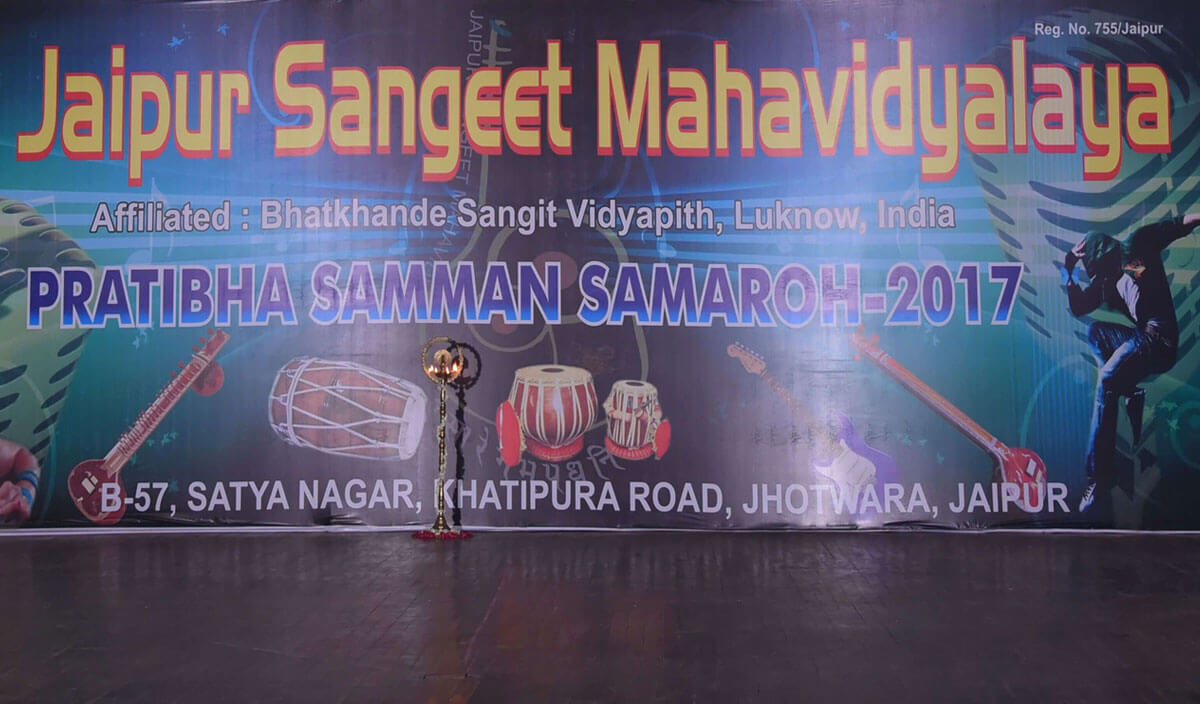 To provide a powerful platform to children in Dance and Music, Institute has organized the event of "PRATIBHA SAMMAN SAMAROH – MUSICAL MEMORIES" at Science Park from 16th to 21st of August 2016. Audiences were impressed by efficacious performance in Singing, Recital on various instruments, and Dancing. Approx 600 participants were there in the program. Children performed effectively on Keyboard, Tabla, Flute, Guitar, Classical Dance, Folk Dance, Classical Singing, and Intelligible Singing.
Click here for all Photos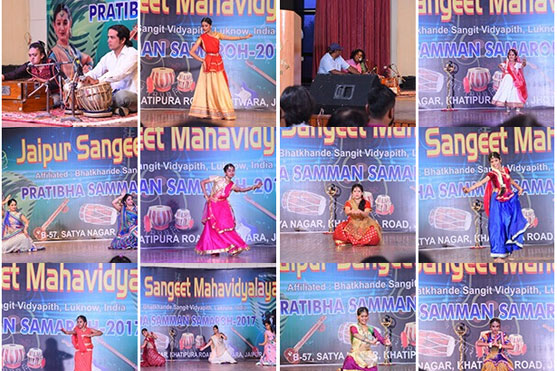 The platform of dance to show their feeling & emotion is the best podium because these are never bounded by anyone also not by time, so Jaipur Sangeet Mahavidyalaya classical music gives you this opportunity.
Click here for all Photos